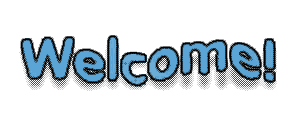 My Other Websites: www.shucksmith.org , www.shucksmith.de


The Tree named "My All-Lincolnshire Collection" are the names I have collected and put into one File for comparison.
This is continually being added to by my research and donations from family and friends, sadly more than is being added to my tree! Check to see if something is there for you.
Some names have been changed for search/comparison purposes for example:

BRATTON/BRITTON/BRITTAIN to BRATTON
CLARKE to CLARK
SHEWKSMYTH to SHUCKSMITH
TURRE to TURR etc.
Please check all variations of the names you are looking for.

These files are the result of research by many people and not all details have been checked by me personally.
Where I have checked myself and found that I can add a person to my SHUCKSMITH Family Tree I have changed the Personal Number of the person to that in my Personal Family Tree.

If I am sent these names I assume permission has been given unless it is specifically exemped from my publication ie. "Please Privatize my, or 'a specific persons', details". or "Please use these details for your research only"
Changes
26 Dec 2006 Format changed to back to Pedigree View my Webspace limit has been increased.

Please, DO NOT take these details for granted as perfect research! People are only human!, and we all make mistakes, me included!. Use these details by all means only as guidelines. Check for yourself to be sure.
Bouncing Mail!
None to report just now. If you do write to a source and the mail bounces please let me know.